Mission Statement
Empowering each student with the skills to be a productive citizen by fostering a culture of excellence through high expectations for all.
About The School

Stone Elementary School was established in 1999 on land graciously donated by Mr. and Mrs. Roy Stone. Our facility is designed to house students in kindergarten through grade eight. We also offer one Pre-K classroom in our building.

Stone Elementary is technologically equipped with Chromebooks and Laptops for student use in the classroom. SES offers a variety of Related Art classes including Music, Art, Library, Physical Education, Computer, STEM, and Teen Living. We offer additional programs including Accelerated Reader, Accelerated Math, SMILE (mentoring program), DARE (Drug and Alcohol Resistance Education), TAD (Teens Against Drugs), Guidance Classes, Homework Help, and Coyote Academy for learning enhancement.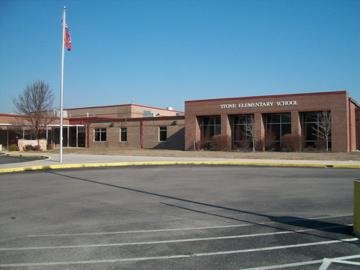 Many extracurricular activities are offered at Stone Elementary too. For those with athletic interests, we have County-Wide Middle School Football, boys and girls basketball, County-Wide Middle School Softball,Middle School Baseball, girls volleyball, cross-country, and cheerleading. We offer band and choir for those who are interested in music.
We also have a variety of clubs and organizations such as 4-H, Beta, Student Council, FCLA, FCA, FFA, and many more.
Mascot: Coyote
School Colors: Maroon and Gray
Beliefs

LEARNING
Student learning is the chief priority for the school.
Providing a positive, safe learning environment promotes physical wellbeing and self-esteem.
Education plays a vital role in enabling students to become leaders, lifelong learners, and socially responsible citizens.
Students learn in different ways and should be provided with a variety of instructional approaches to support their learning.
Students learn best when they are actively engaged in the learning process.
Students should be prepared for the continuous advancement of technology in a world that is constantly changing.
Individual and collective achievements by students should be promoted, recognized and celebrated.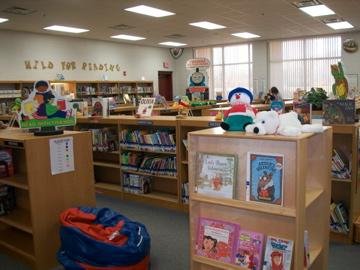 ACCOUNTABILITY
We are committed to and accountable for providing an excellent education for all students.
Accountability is defined by clear and measurable goals, high expectations for performance, and continuous improvement for students and staff.
RESPECT
Learning is best achieved when we acknowledge and celebrate diversity within all elements of our community.
Each student is a valued individual with unique physical, social, emotional, and intellectual needs.
A student's self-esteem is enhanced by positive relationships and mutual respect among and between students and staff.
COMMUNICATION
Communicating openly, honestly, and effectively in an atmosphere of mutual respect is vital to an educational partnership.
Communication is the bridge to share values, visions, and events with those we serve.
COMMUNITY
The student, the family, the school staff, the administration, and the community create the educational partnership and share responsibility for success in learning.
ASSESSMENT
We must provide learning envirnoments that reflect the best methods and practices for instruction and assessment while recognizing and accommodating individual differences, interests, and abilities.
We must integrate and align the curriculum across the grades and demonstrate continuous growth throughout the school.
DECISION MAKING
Students' learning needs should be the main focus of all decisions in the school and should be a collaborative process involving those closest to the issue being addressed.
POLICY
Policies should monitor, support, and report collective and individual achievement and success.